Welcome to Grant County Library in John Day Oregon
Search your Grant County library catalog:  


Do you have a library card? It's really easy to get one.  For more information click the card below.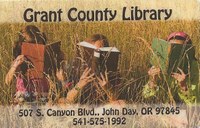 ---
Due to COVID we are now doing curbside /front door  pickup.  You can order books from Sage/Evergreen to get books or you can email us a list of books you would like at grant047@ortelco.net, or you can even  call and leave a message 541-575-1992. Then we will call you to come and pickup your books. We are changing our regular hours; to Mon - Thurs from  12:00 pm to 5:00 pm please call with any questions. 541-575-1992. 
Your Grant County library resources available anytime, anywhere:
eShelf & Research - Work and research from the office or from home, anytime:
Materials Online: books, articles, research databases, and more
Community Organizations: local, nonprofit groups and services
Good Reads and News Feeds: book reviews, top sellers, author interviews, and news headlines
Digital Exhibits: historic photos and more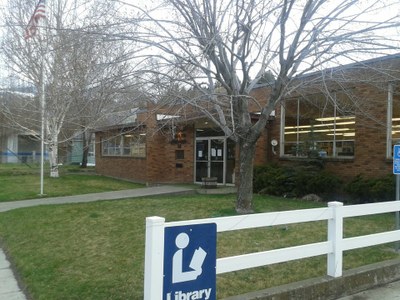 Other Grant County Resources

Oregon news from the Blue Mountain Eagle Newspaper in John Day
Grant County Government webpage
Grant County Chamber of Commerce
---